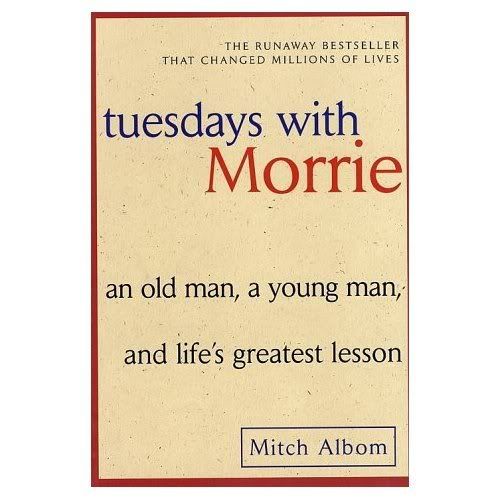 No one but Mitch Albom could have read Tuesdays with Morrie so effectively. As the author of this inspirational true story, Albom uses verbal inflection in exactly the right places to evoke humor, empathy, and emotion. It's an honest reading, and the underlying timbre of private memory pushes it past mere recitation to pure storytelling.

The titular Morrie was Morrie Schwartz, Albom's university professor 20 years before the events being narrated. An accidental viewing of an interview with Morrie on Nightline led Albom to become reunited with his old teacher, friend, and "coach" at a time when Albom, a successful sportswriter, was struggling to define dissatisfactions with his own life and career. Morrie, on the other hand, after a rich life filled with friends, family, teaching, and music, was dying from Lou Gehrig's disease, a crippling illness that diminished his activities daily. Albom was one of hundreds of former students and acquaintances who traveled great distances to visit Morrie in the final months of his life.
(review taken from amazon.ca website)
This book was okay but not as fantastic as others had made it out to be. I have an interest characters with medical problems. I guess that's the nurse in me. I think I would have liked this book more if it was about ALS, and not all the things Morrie had learned in his life and was trying to teach Mitch...which I guess would defeat the whole purpose of the book. It was a short, easy read. Perfect to help get me back into the swing of reading regularily again.